Cleanser yg bagus bukan sekadar low pH ja tau!
Selain low pH, cleanser yg non-drying dan tak mengeringkan kulit adalah ciri cleanser yg bagus utk kulit .
So macam mana nak tau?
Lepas bilas, muka rasa lembutttt macam kek lapis bashah-bashah gituh
Kalau rasa tegang, cekang, kesat tu beware . Memula tu rasa okay tapi lepas beberapa hari mula perasan kulit rasa kasar, naik tiny bumps etc .
Ya ampun, cecepatlah tukar ampa!
Admin dengan #ileeshlovers pakai ILEESH Water Cleanser ni kemain lembut kulit .Lembut bak pipi baby dah ni! Jangan jelesssssss
TIPS PILIH CLEANSER ❤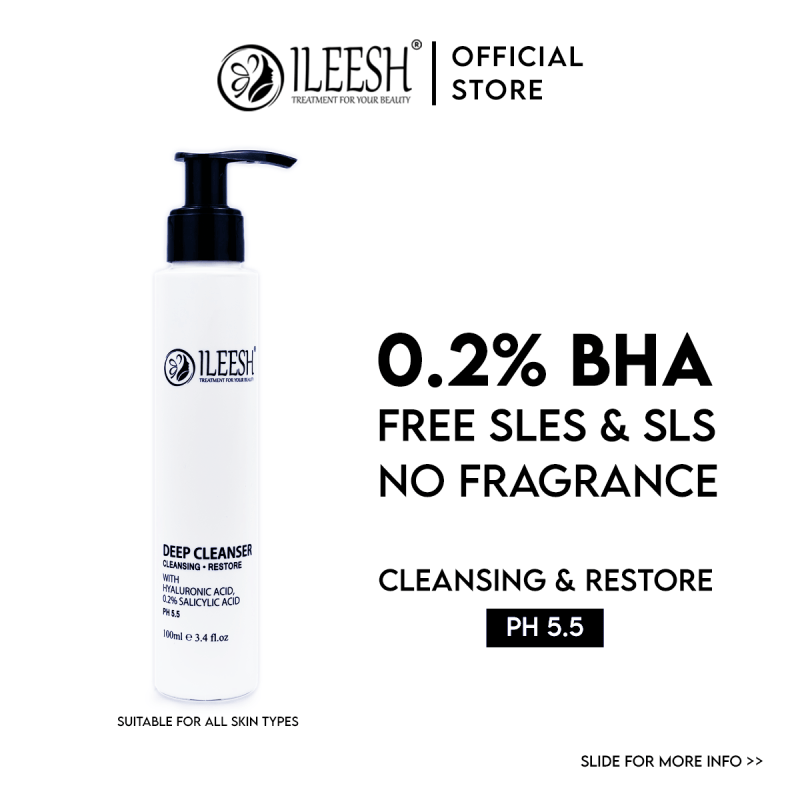 ILEESH Deep Cleanser 100ml (Cleansing & Restore)
ILEESH DEEP CLEANSER is a specially formulated facial cleanser that is free from SLES & SLS and additional fragrances, making it safe for acne-prone and sensitive skin. It has a pleasant original scent of green tea and provides a gentle and comfortable lather on the skin. It is not a micellar water but a facial cleanser.
Containing 0.2% salicylic acid, it is suitable for daily use and effectively cleanses clogged pores.