Okay serum adalah booster untuk rawat skin on specific concern . (Scar, acne, anti aging dan lain lain)
Untuk contoh :
ILEESH FACIAL SERUM adalah sejenis serum yang fokusnya untuk merawat skin barrier, anti aging, dull skin, brightening dan turut membantu jerawat dan parut .
Pakai serum ini sebelum pakai moisturizer, selepas toner . Kalau rasa rasa kulit kusam ke, especially for aging skin jugak boleh cuba pakai serum ni .
Sebab dalam serum ni ada bahan Apple Stem Cell, tugas dia mengurangkan kedutan, bintik-bintik gelap, pori-pori besar dan membantu sekatakan tona kulit .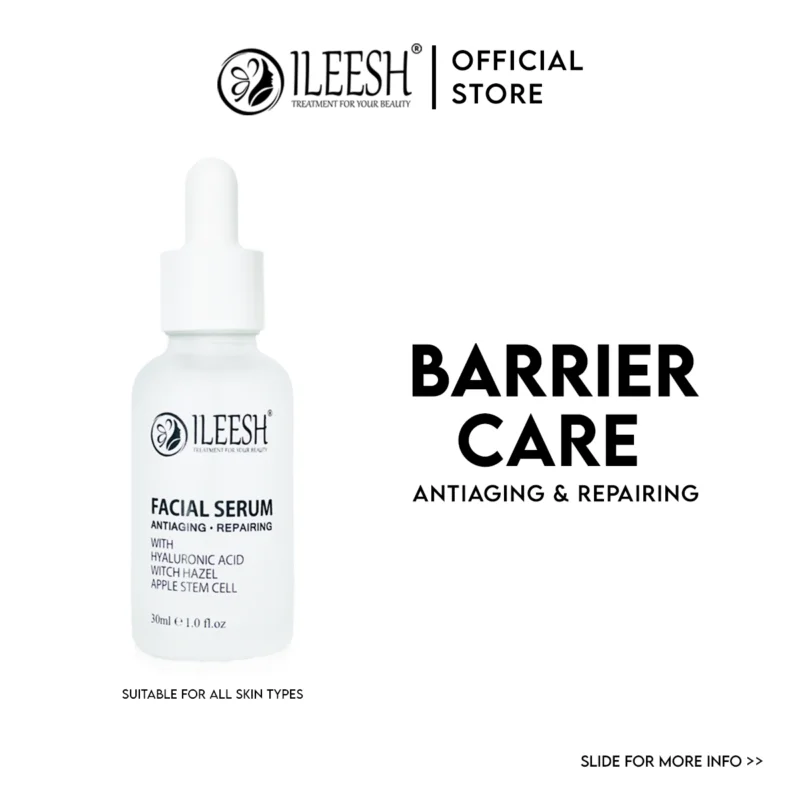 ILEESH Facial Serum 30ml (Antiaging & Repairing) - Skin Barrier Care
ILEESH FACIAL SERUM is a luxurious serum infused with potent natural extracts, brimming with powerful antioxidants that effectively penetrate deep into the skin's layers. This exceptional serum is highly recommended for individuals facing challenges like acne scars, black spots, persistent acne, and stubborn scars, as its primary focus lies in fortifying the skin's barrier. Furthermore, it works wonders in fading scars, reducing wrinkles, promoting an even skin tone, and illuminating the complexion, leaving you with radiant and flawless skin.