ILEESH WATER CLEANSER AND FACIAL SERUM
KUANTITI/TAHAN :
ILEESH FACIAL SERUM - 30 ml (1 bulan 15 hari)
ILEESH WATER CLEANSER - 100 ml (1 bulan)
KKM NOTIFIKASI :
NOT220202163K (FACIAL SERUM)
NOT210700003K (WATER CLEANSER)
(boleh semak di website kkm pilih product category "Cosmetic" : https://quest3plus.bpfk.gov.my/pmo2/index.php )
UJIAN MAKMAL : 100% bebas merkuri & hydrokuinon
FARMASI : Ada di 11 buah Farmasi (https://ileesh.com.my/pharmacy/)
TARIKH LUPUT : 02 Januari 2024
MASALAH KULIT : Jeragat, Bintik Hitam, Kusam, Tona tidak sekata, Jerawat susah surut, Parut susah hilang, Muka berminyak
JENIS KULIT : Semua jenis kulit
---
DARI KULIT KUSAM, BREAKOUT DAN BERJERAGAT, SEKARANG DAH KEMBALI NAMPAK MUDA

---
APA YANG ANDA DAPAT DALAM PARCEL?
✅ ILEESH WATER CLEANSER AND FACIAL SERUM
✅ 2 FREE GIFT MENARIK
✅ CARA PENGGUNAAN STEP BY STEP, FLYER DAN RESIT PEMBELIAN

---
BINTIK HITAM DAH KURANG, KEMBALI NAMPAK MUDA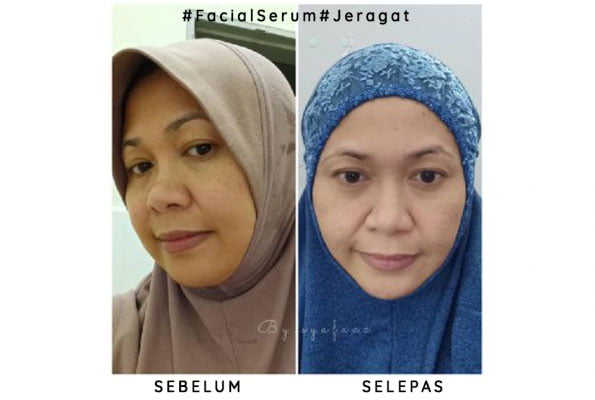 ---
APA YANG LEBIH MENARIK?
PENGHANTARAN PERCUMA UNTUK SEMENANJUNG MALAYSIA, KAMI TANGGUNG!
JIMAT RM8.50 KOS PENGHANTARAN

---
TAK ADA ONLINE BANKIN ? 
---
JANGAN RISAU, KITA ADA JUGA PERKHIDMATAN COD

---
Oppps...terlupa kami nak info yang serum dan pencuci muka ni juga
100% Bebas Merkuri & Hydroquinon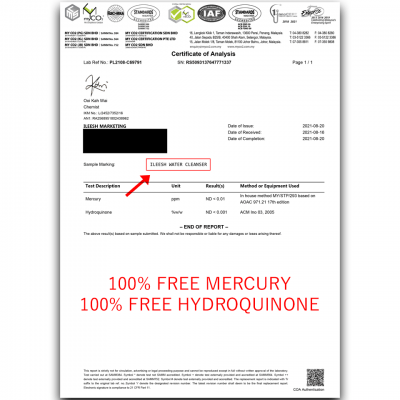 Tak perlu ragu-ragu lagi. Bernotifikasi KKM dan Lab Tested
---
KEYAKINAN DIRI NAIK, BERBANDING SEBELUM INI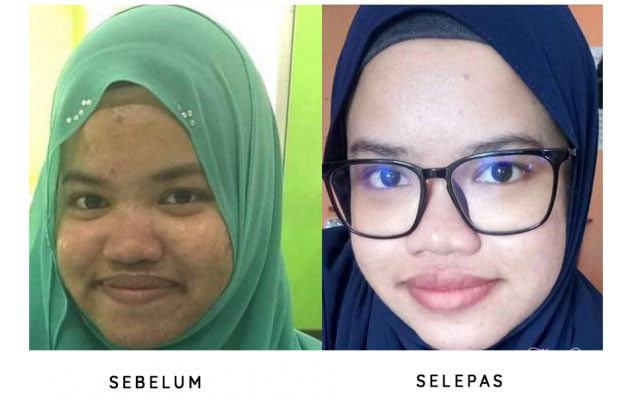 ---
💯% JAMINAN GANTI JIKA BARANG MELALUI COD & POSTAGE ROSAK
💯% SETIAP ITEM DI WRAP DENGAN BUBBLE WRAP TEBAL 2 LAPIS
---
JANGAN TUNGGU LAGI!
SEMENTARA ADA FREE SHIPPING, JIMAT RM8.50!
Penghantaran Percuma + Gift Untuk Anda Tamat :
TEKAN BUTANG

"BELI SEKARANG"
---
TRACKING POSTAGE KAMI AKAN HANTAR MELALUI

SMS

DAN

EMAIL